LUNCH #ISSUE ONE
Editorial, 7.5 × 11 in, 8 p, Riso Printing

Made at FISK
LUNCH is a leisurely publication from FISK that celebrates the vibrant culinary world. Through the lens of hospitality, we seek to explore the importance of friendships through food, art, and entertainment.
In the middle of the world

Book, 7 x 10 in, 130 p, Paperback, Digital Printing
This publication was made as a result of 'Publication Design' class at California Institute of the Arts.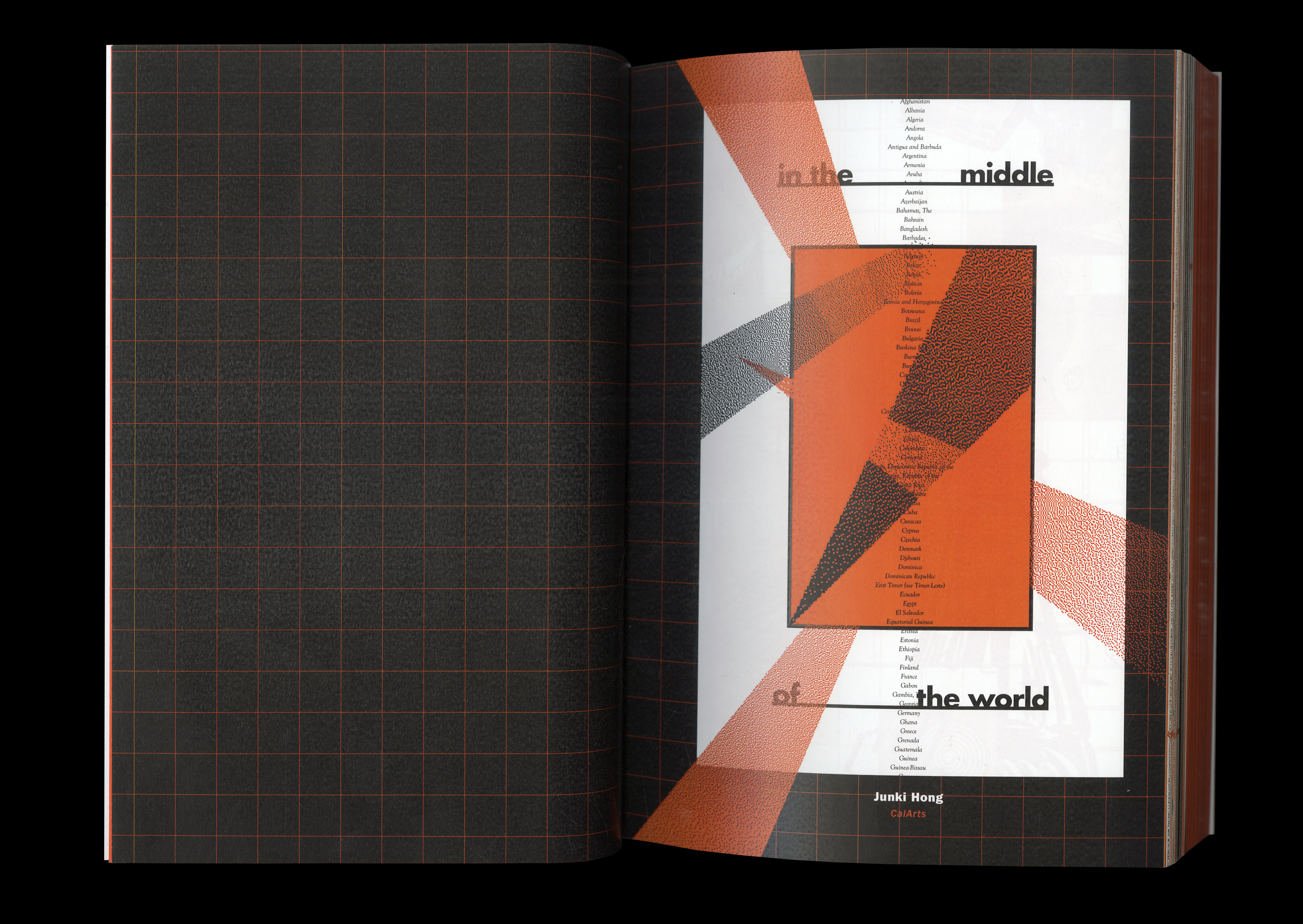 MERS IN KOREA: The Reason Why MERS Was Spread Fast in South Korea
Comic Book, 148 × 210 mm, Digital Printing
This book contains statistic and analytic data related with MERS(Middle East respiratory syndrome coronavirus). Specifically, I tried to figure out why MERS was spread so fast only in South Korea. Being used in the format of comic book with emojis, the book reveals Korean government's inability to treat the first case when it happened.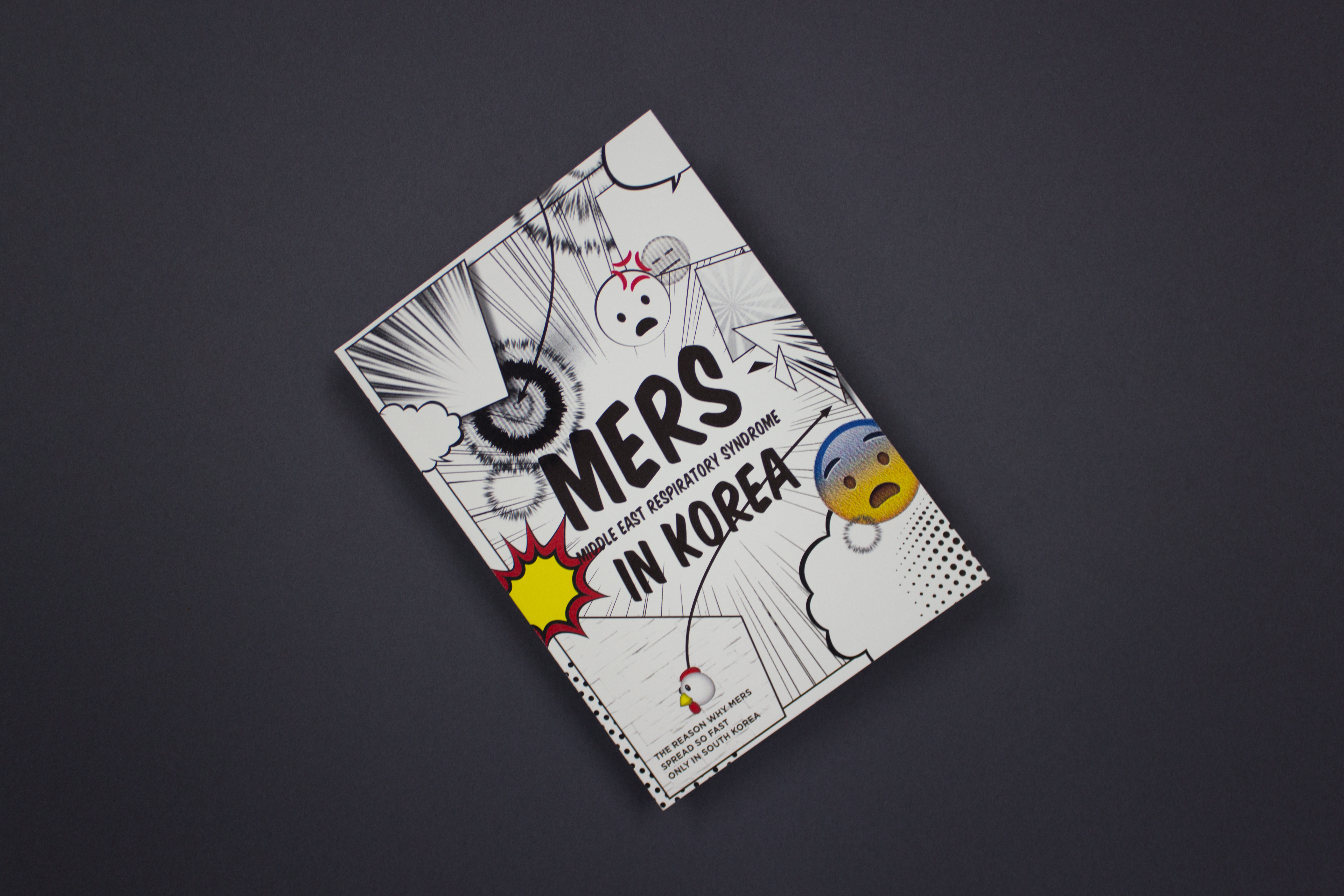 Mixed Visual Foldable Booklet

Booklet, 205 × 292 mm(Folded), Digital Printing
With the added fold-type elements, the originally single-sheet poster doubles as a foldable booklet. The layout emphasizes the diverse formal beauty of the circle.
Visible Abstraction Workbook
Book, 182 × 182 × 5 mm, 64 p, Digital Printing
The workbook records the production process of Visible Abstraction and includes numerical data from the analysis.