Works in Progress
CalArts Graphic Design Program Show 2018
Identity, Branding
Tape was used for the exhibition identity to emphasize the concept. Colored typeface shows the exhibition theme in a way that reveals the building process of characters. In the poster, tape was attached on the paper as a backdrop.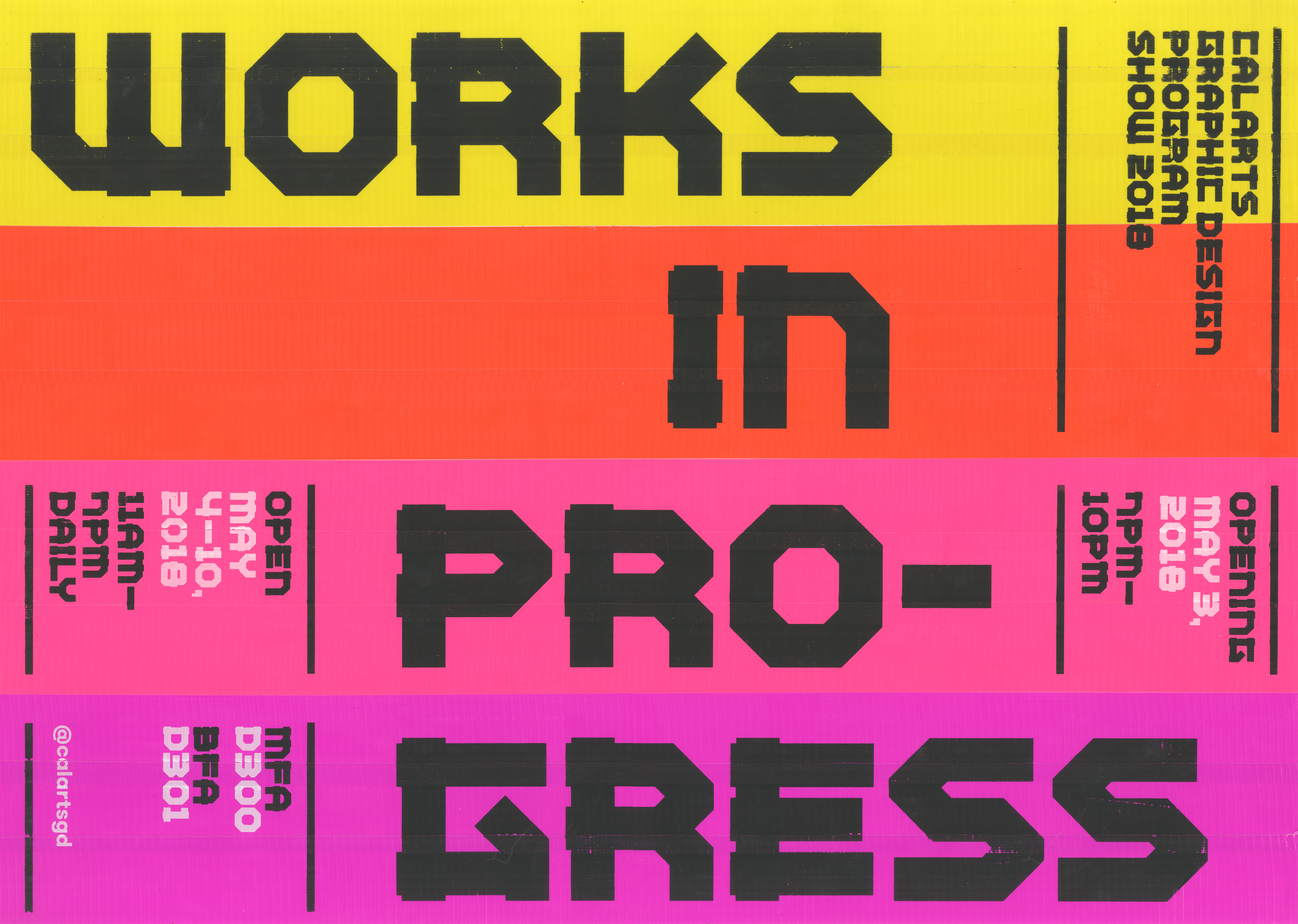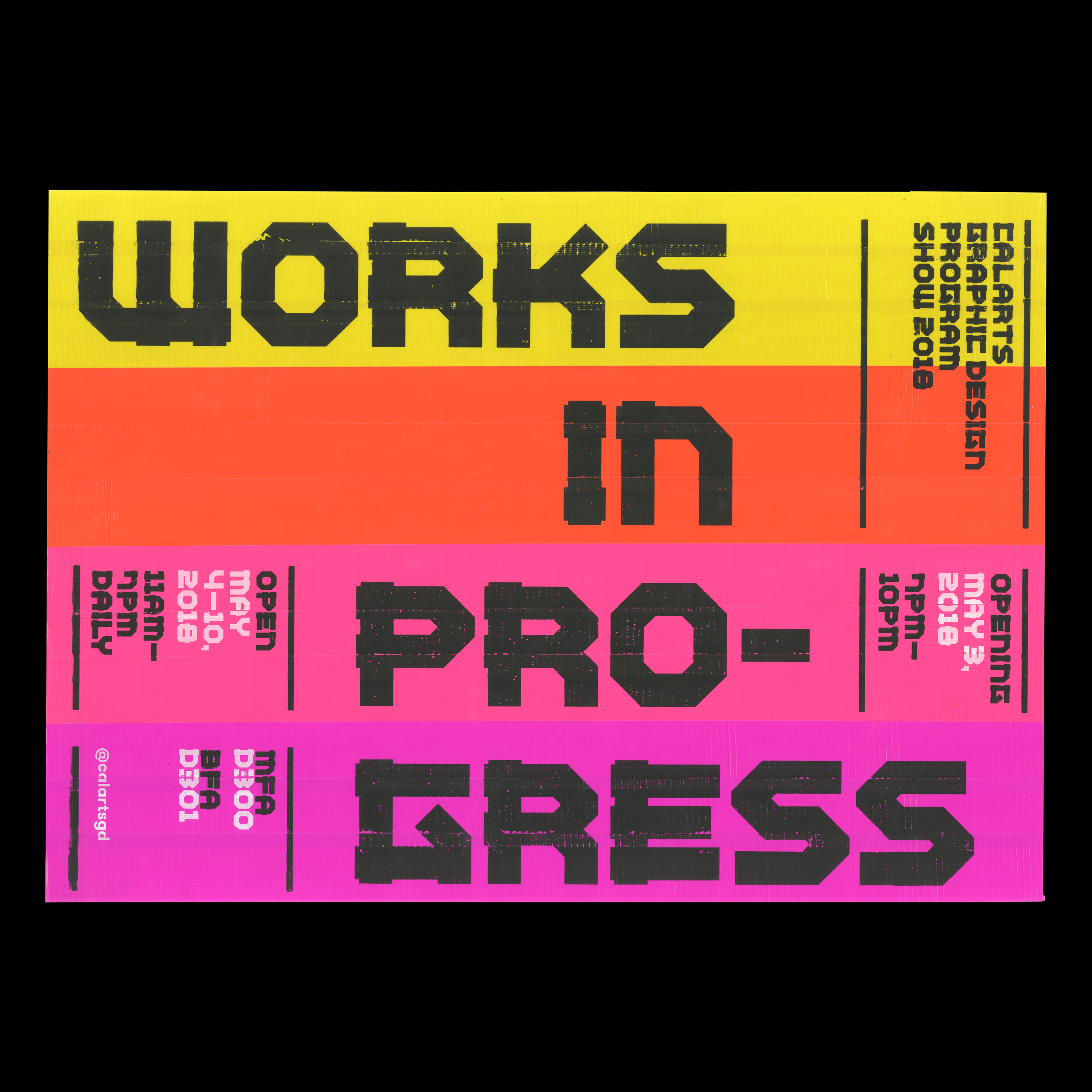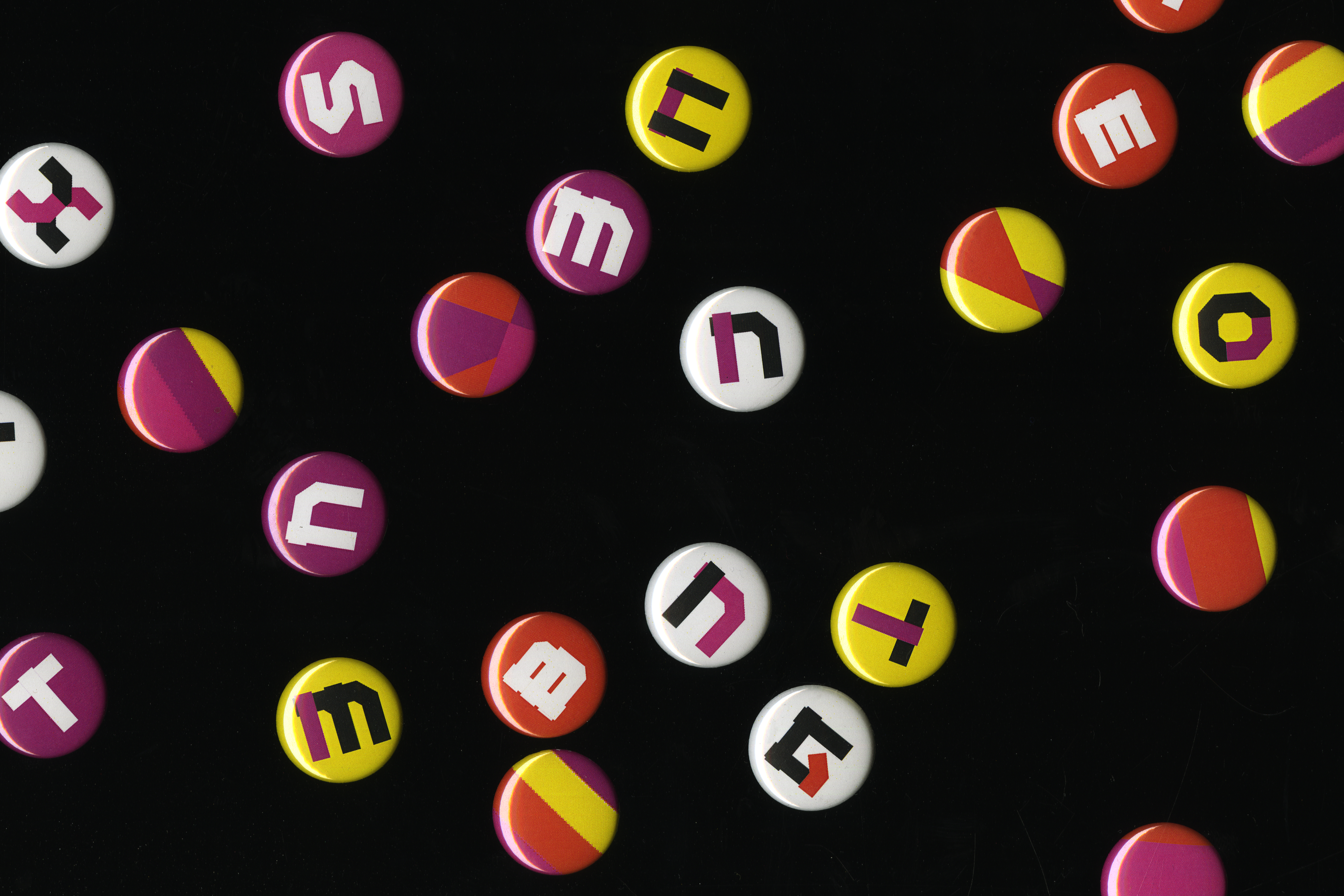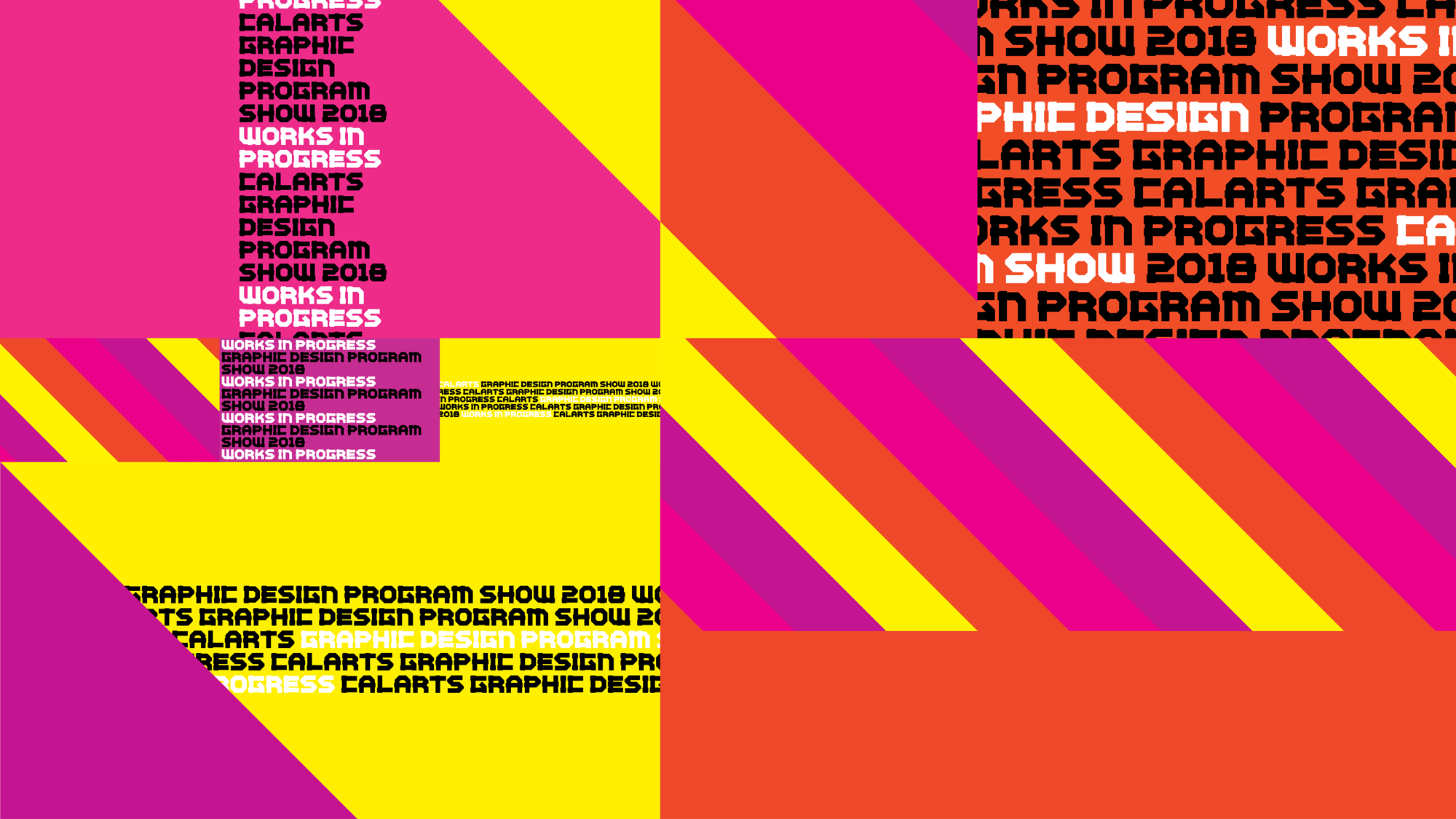 CalArts Poster Collection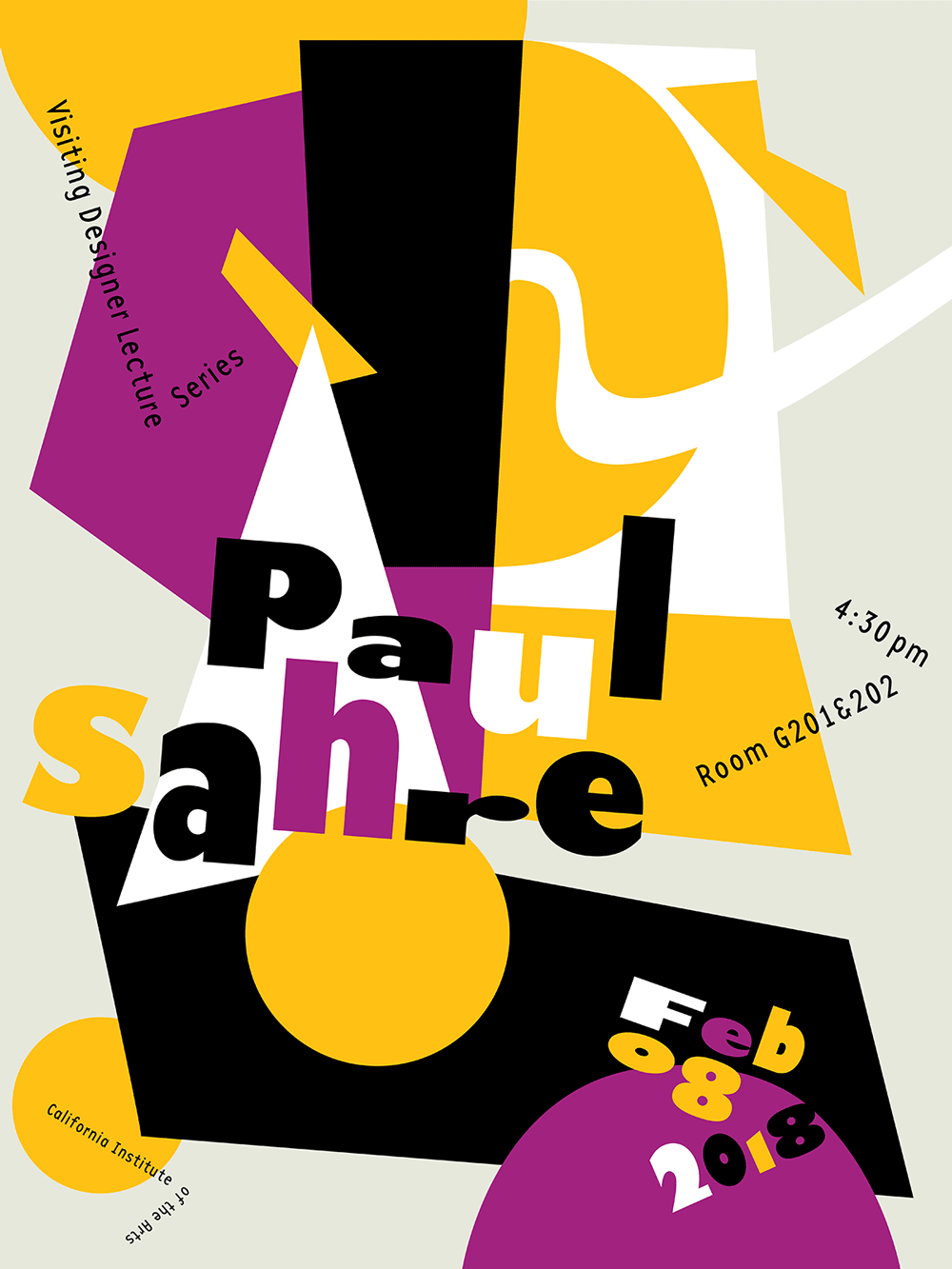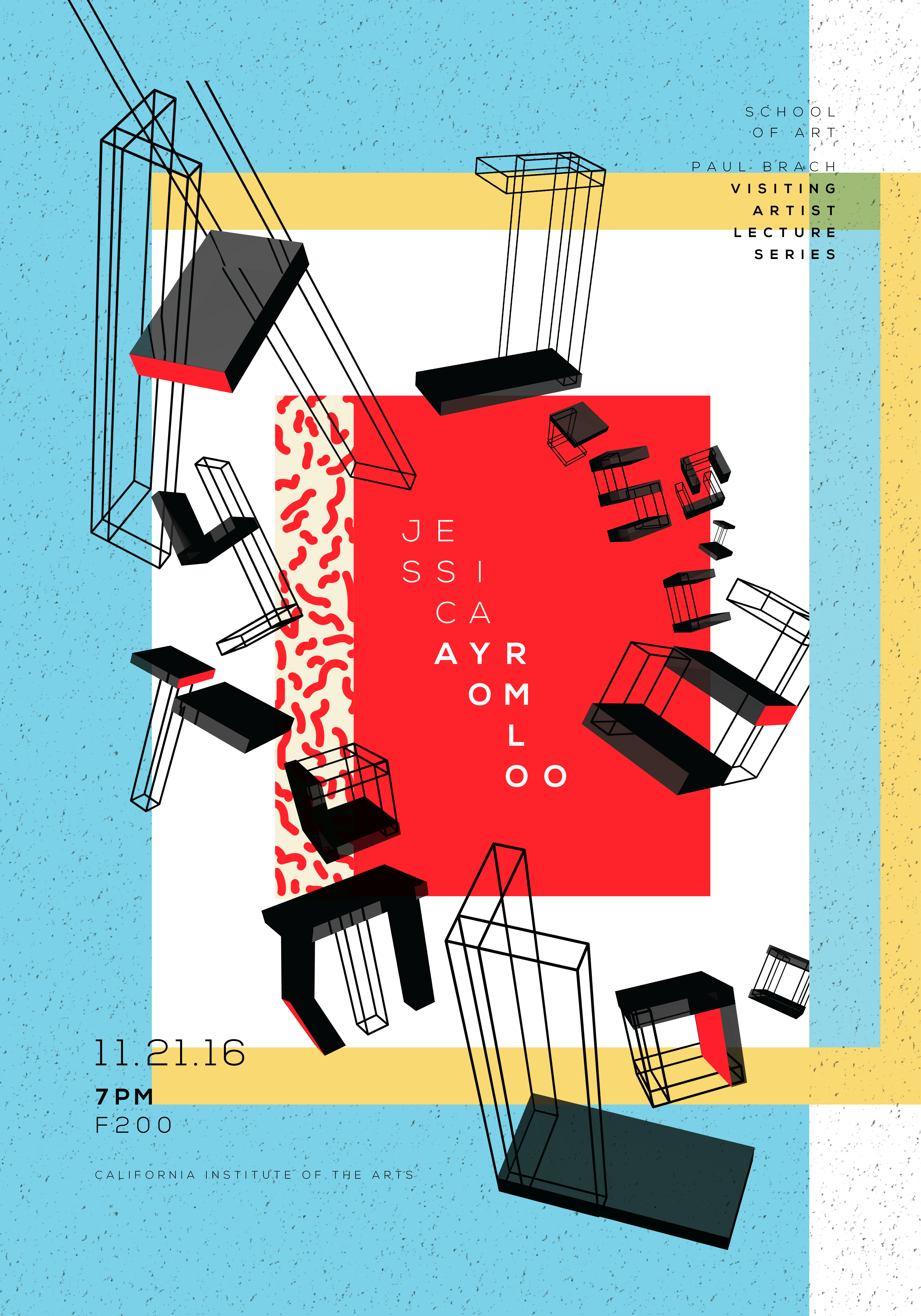 Visiting Artist Lecture: Deborah Willis & Bridget Cooks
Poster, 28 × 20 in, Screen Printing

Collaboration with Yunji Jun
This lecture was for the conversations between a group of artists, Deborah Willis and Bridget R. Cooks, which was what the School of Art calls panel series. Bold typeface was used as a main graphic and the small descriptive letters, which came from artist's statement and description, were added later. Lastly, blue negative spaces were inverted to white to imply two different artists.
Visiting Designer Lecture: Grilli Type
Poster, 12 × 17 in, Screen Printing

Collaboration with Guanyan Wu
These posters are designed for the visiting designer lecture given by Grilli Type at CalArts. Their special charaters in Grilli Type Series are used for a main graphic.
Grilli Type is an independent Swiss type foundry. It was founded by Noël Leu and Thierry Blancpain in late 2009. They often collaborate with other designers, artists, and developers. Grilli Type is based in Zürich, Switzerland.
Visiting Artist Lecture: Kenneth Tam
Poster, 18 × 27 in, Digital Printing
Collaboration with Sohee Kim

This is a visiting artist poster for Kenneth Tam. He works on video, sculpture, and photography using the male body and intentionally creates a situation to make physical intimacy, vulnerability, and private ritual between random strangers. So, we wanted to create fun, complex, and diverse intimacy by attaching types with male body shapes to make them look like organic muscles.