Interface Visual Languages 05—INSTACOLOR
Thesis Project
Web

One color varies depending on filters. Depending on Instagram filters, several colors appear in one similar tone. In the distant future, Instagram could be a company that leads color trend and sets up a standard color system. This speculative website provides people with the colors that have been adjusted by Instagram filters.
FIRE SALE
Flyer, 11 × 17 in, Riso Printing
Web

Made at FISK


FIRE SALE happened in the summer of 2017. It was held by FISK. This promotional design was inspired by vernacular sale graphics. Four different flyers were printed by a riso printer and put on the wall in Portland. Online promotion using Instagram was also used for the sale.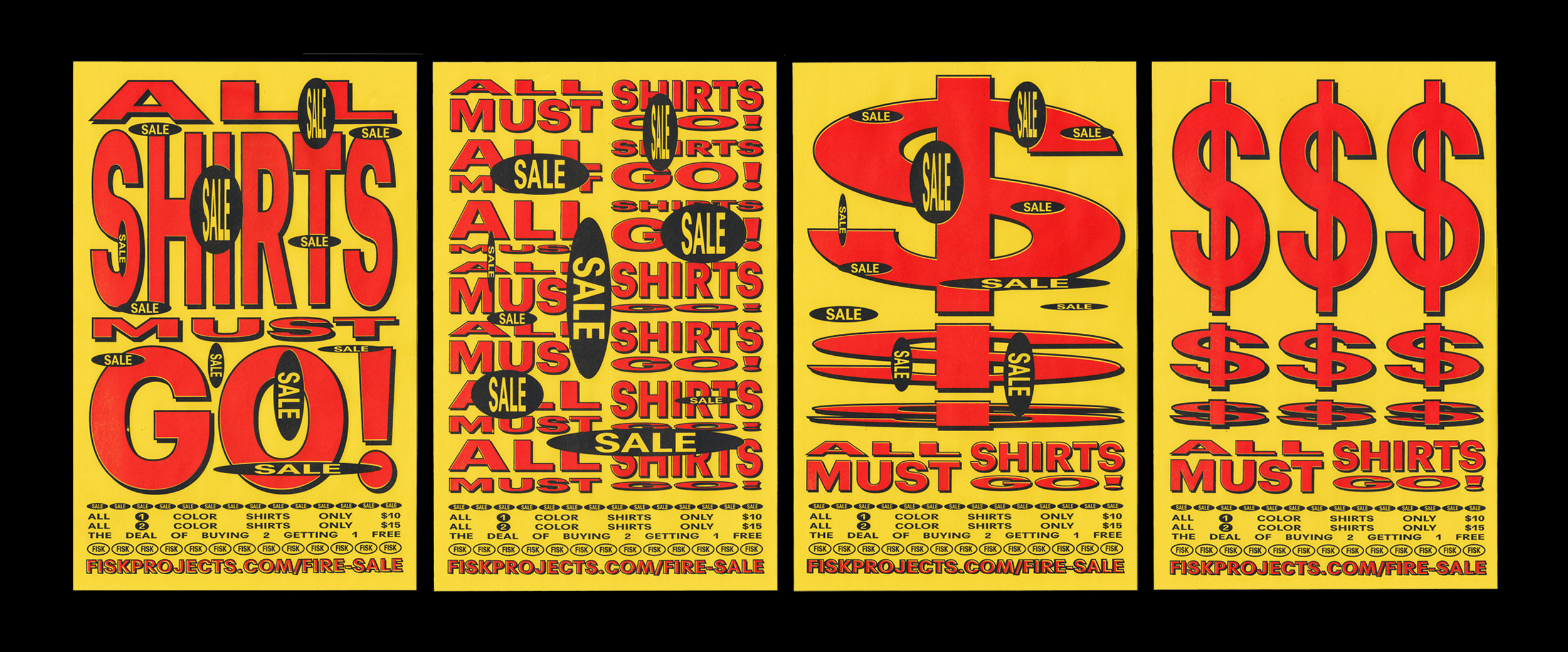 KUCD Graduation Exhibition 2014 Promotional Website

The promotional website design for the 2014 KUCD Gradation Show features animated arrow images to emphasize the directional and dynamic theme. The rainbow hovering effect celebrates diversity.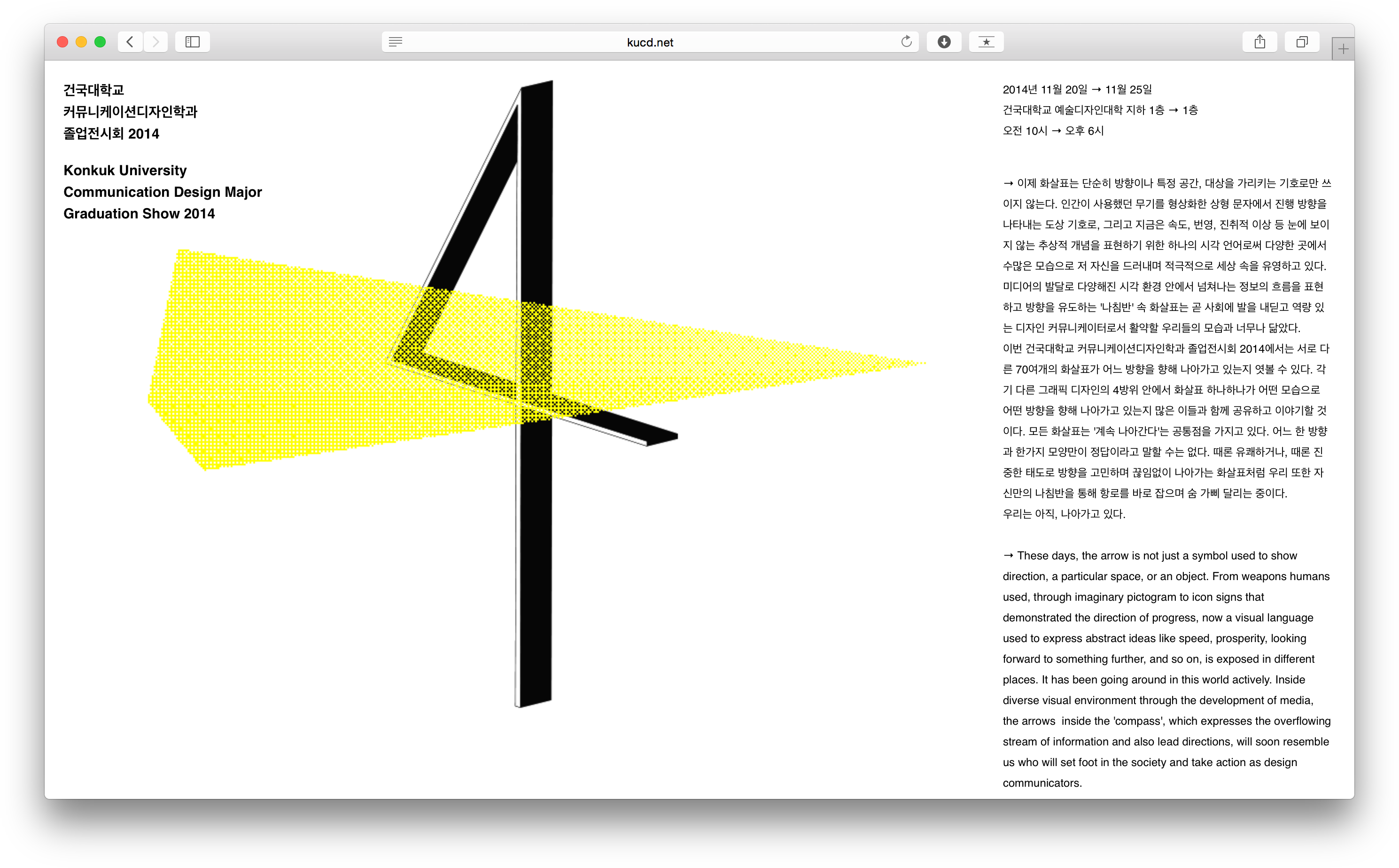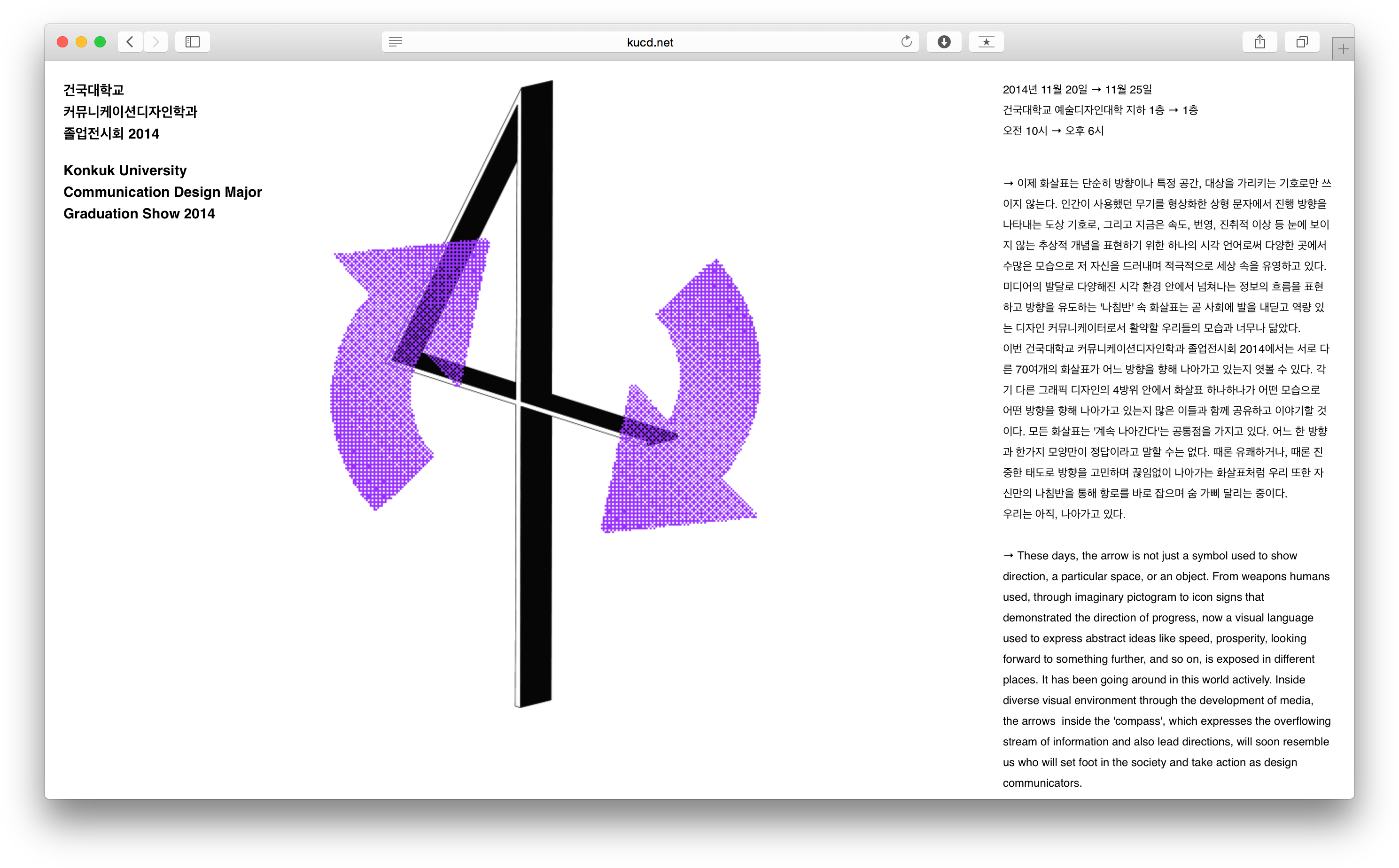 Konkuk University
Communication Design Major
Graduation Show 2014

November 20 → November 25, 2014
Konkuk University Art & Design College B1F → 1F
10:00 am → 6:00 pm

Exhibition Committee
Chair: Yoon Mingoo
Vice Chair: Eom Jeongheon
Management: Lee Nuri
Exhibition Design: Kim Jooyoun, Park Hyohwan
Graphic Design: Kwon Kiyoung, Seong Eonhyeong
Motion Graphics: Lee Kitak
Website Design: Hong Junki
Public Relations: Kim Haerhin
Clerk: Jung Eunmin
FISK Gallery Website
Web

Made at FISK