jun.playlist—K-Pop Music Poster Series 2
— Poster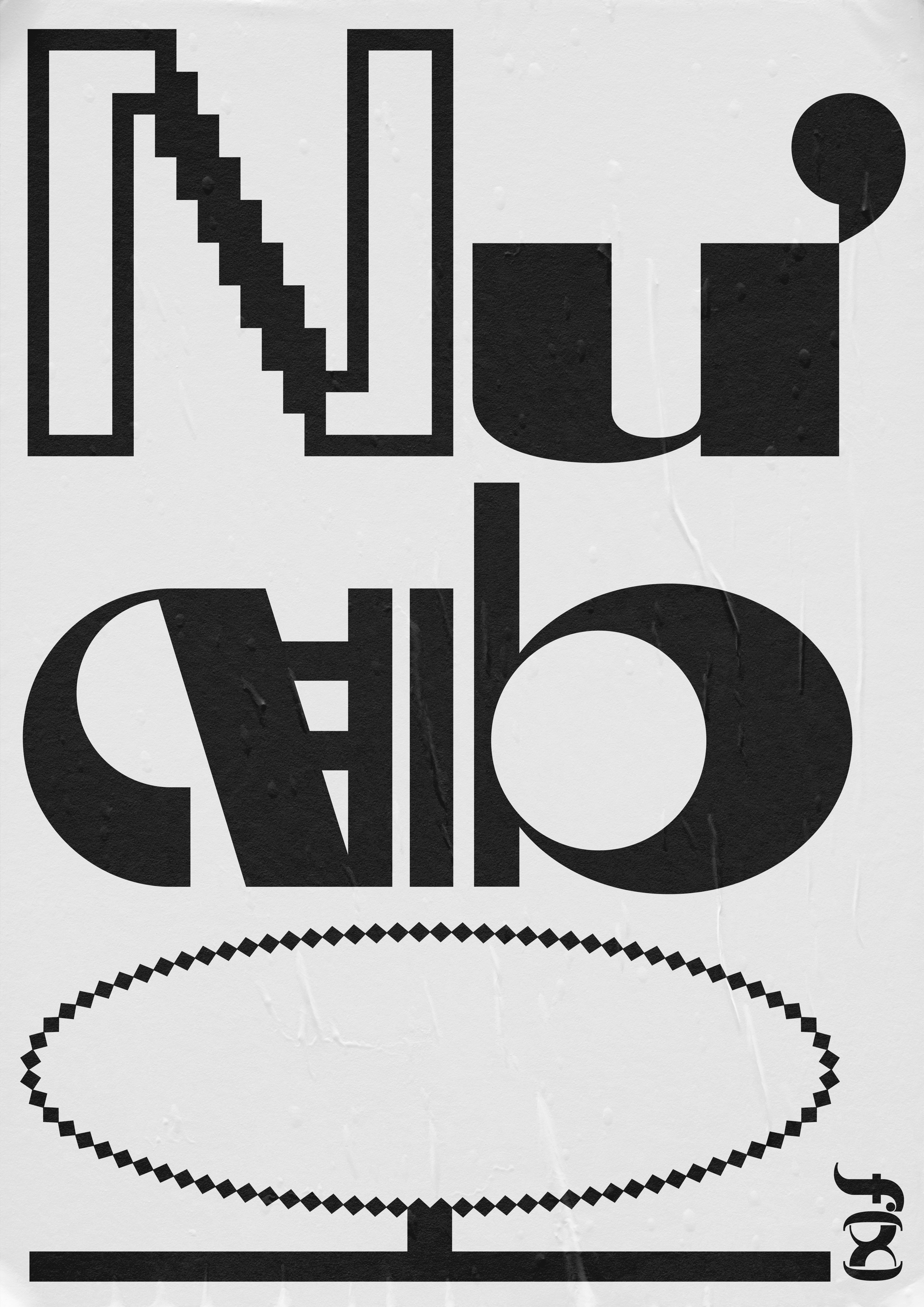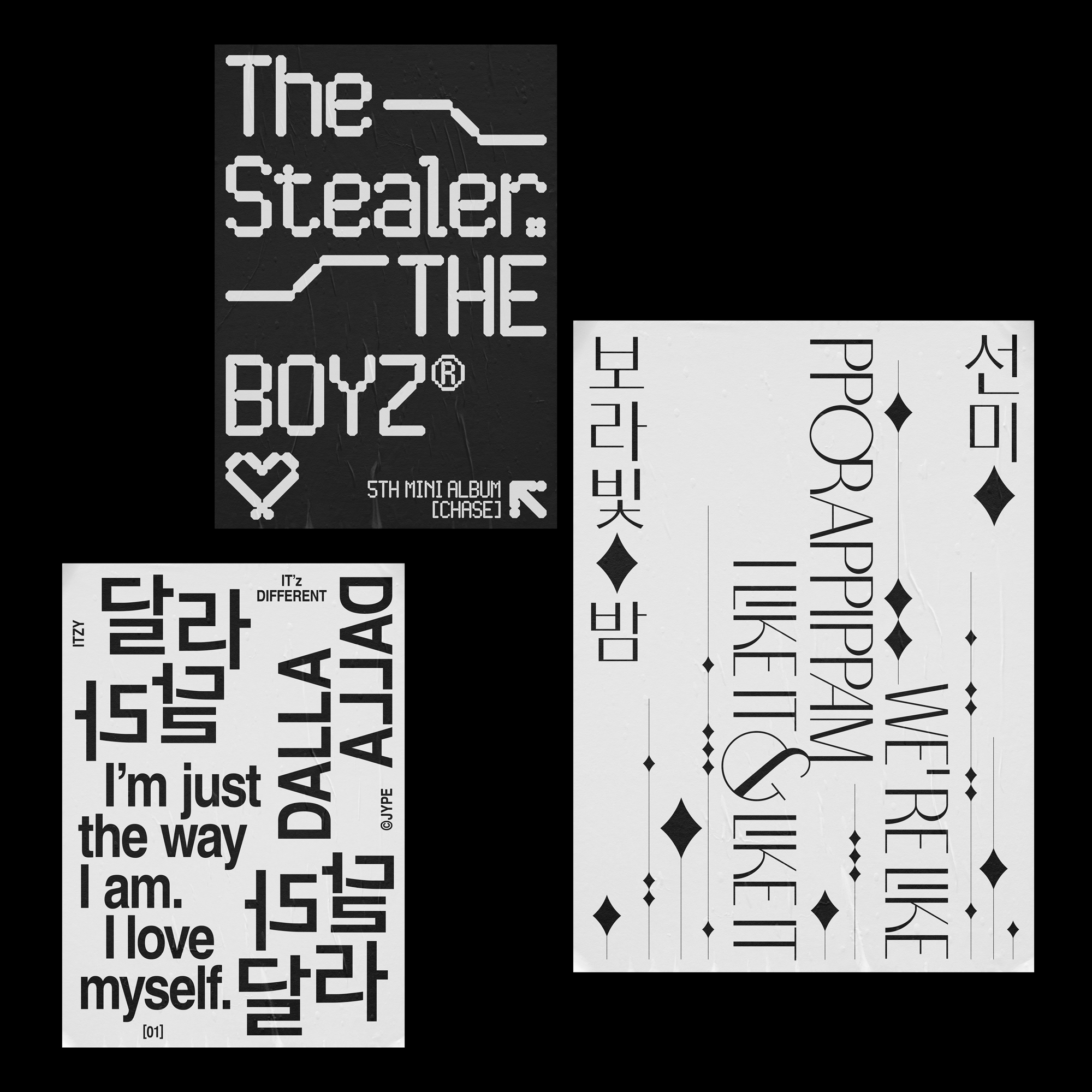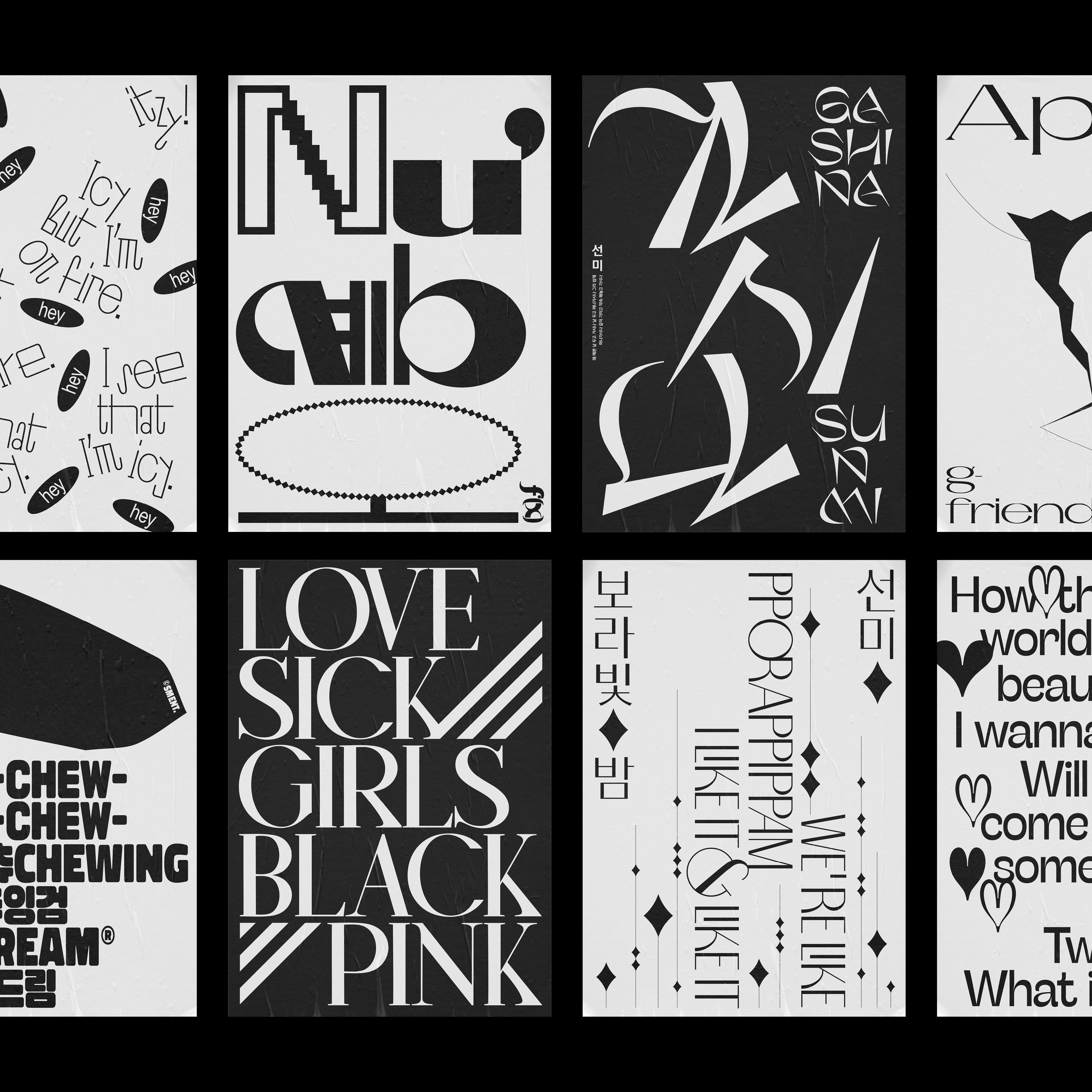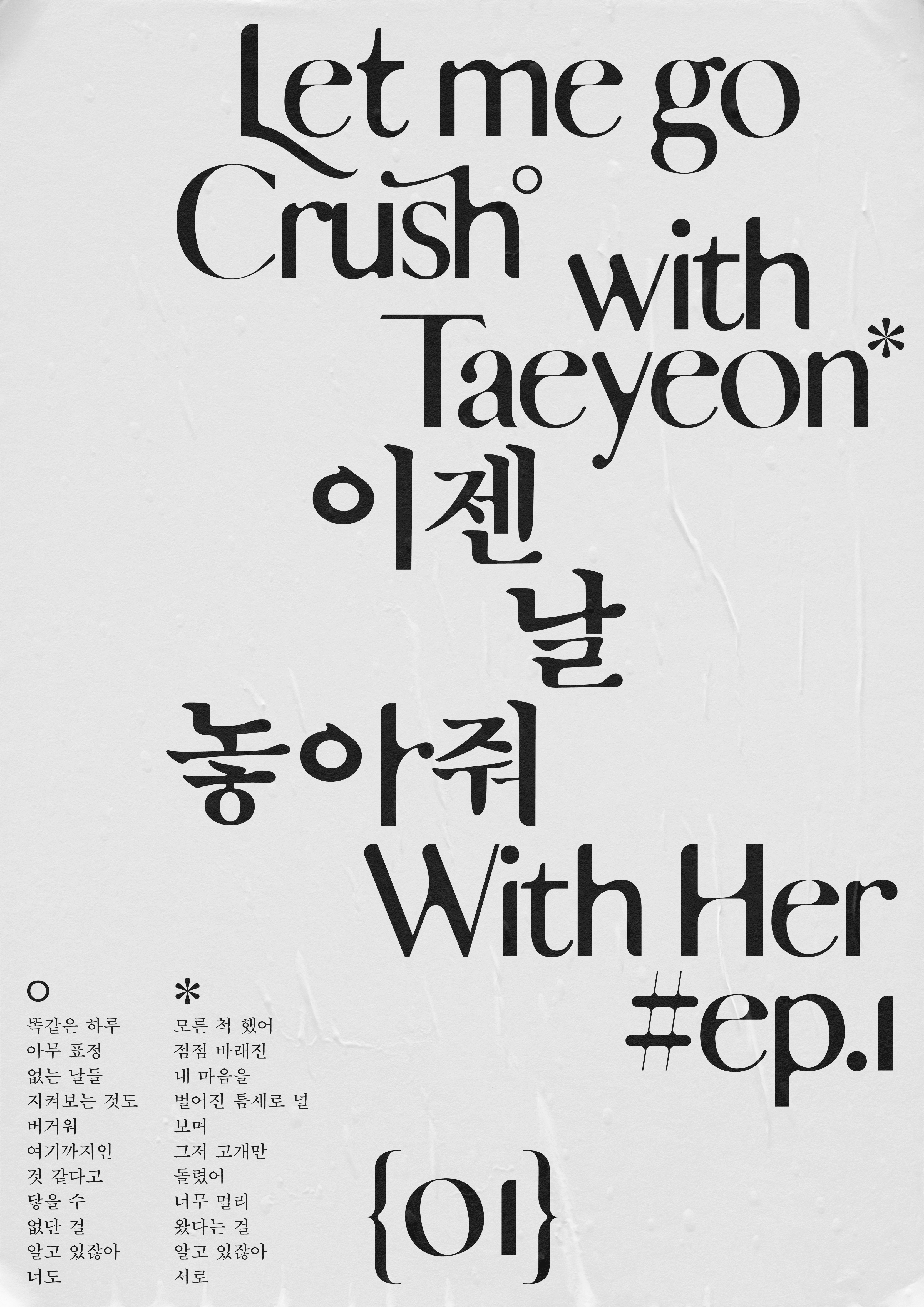 jun.playlist—K-Pop Music Poster Series 1
— Poster

K-Pop is a new music genre that combines conceptual and various visual elements together. As K-Pop industry becomes globalized, cultural elements from western culture are diversely mixed in a song, choreography, music videos, and costumes so that K-Pop songs are always an input that inspires me as a designer. This project includes typographic posters as an outcome and I want to share lots of great songs through this project.

Visit—jun.playlist ︎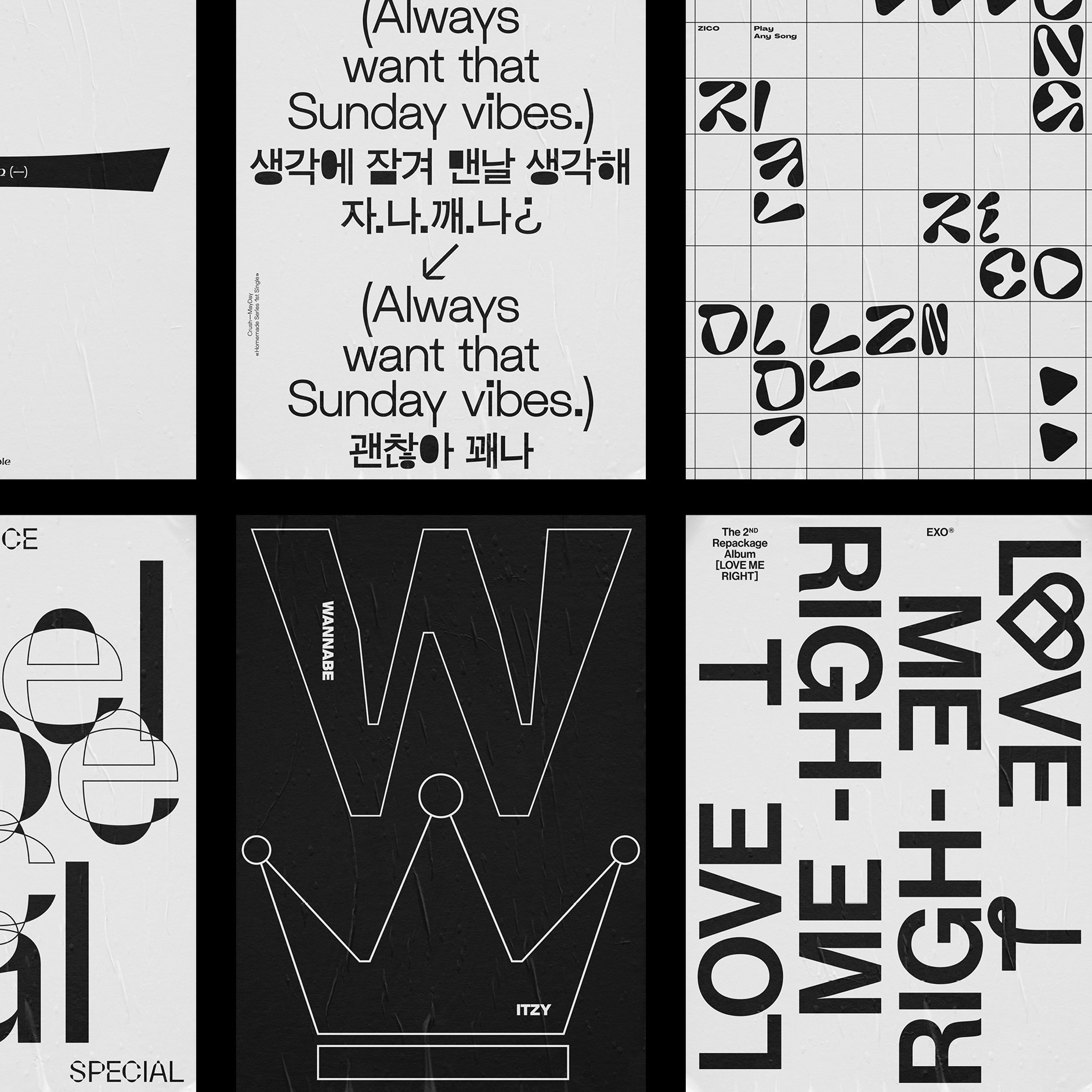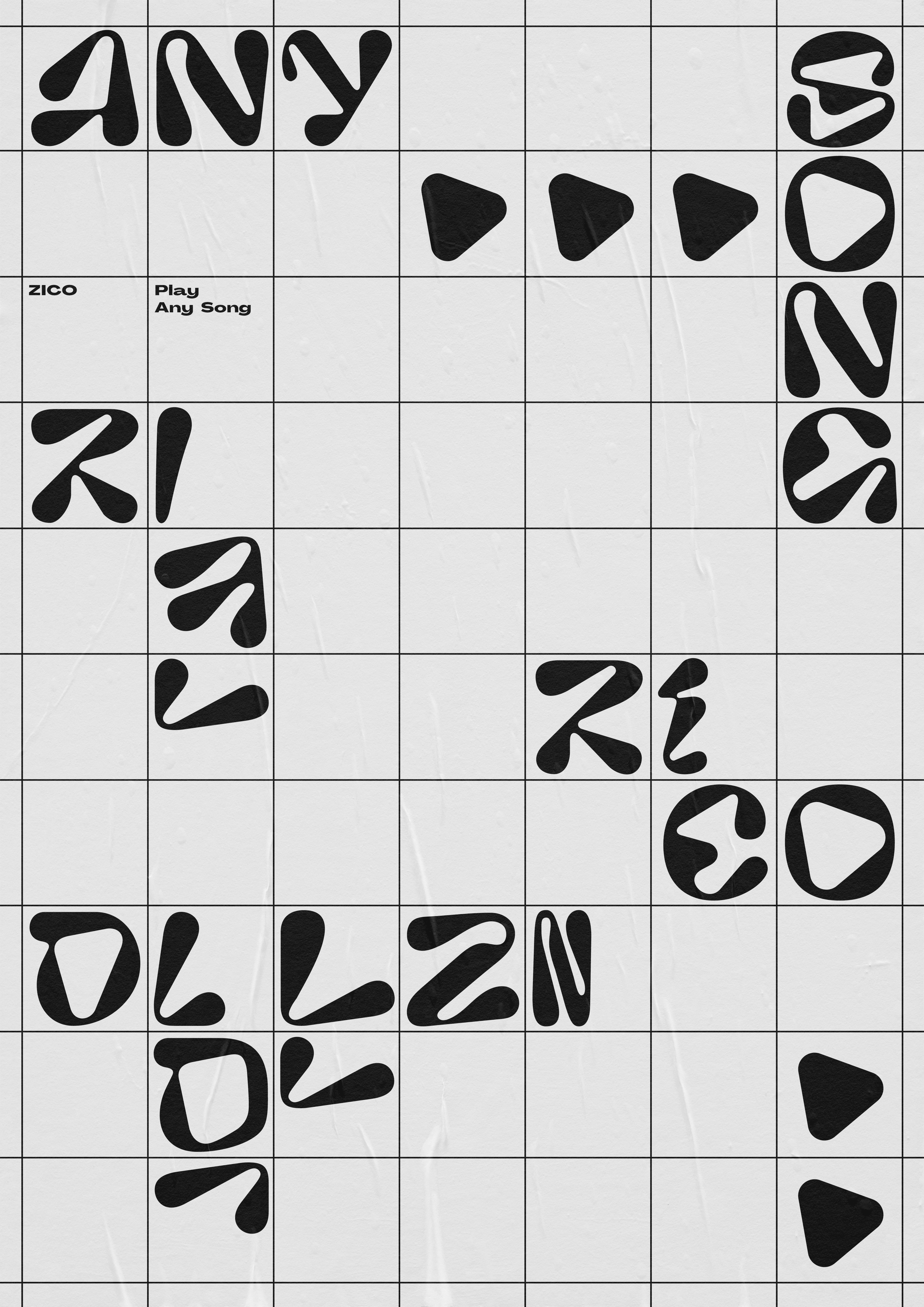 Interface Visual Languages 02—Transparent Colors
— Thesis Project
— Video, 1920 × 1080 px


Software has a pattern and colors to represent transparent properties. This means we define transparency differently depending on what software we use or what kind of job we have. In this video, I used transparency as a visual metaphor searching for what it is a metaphor of.

︎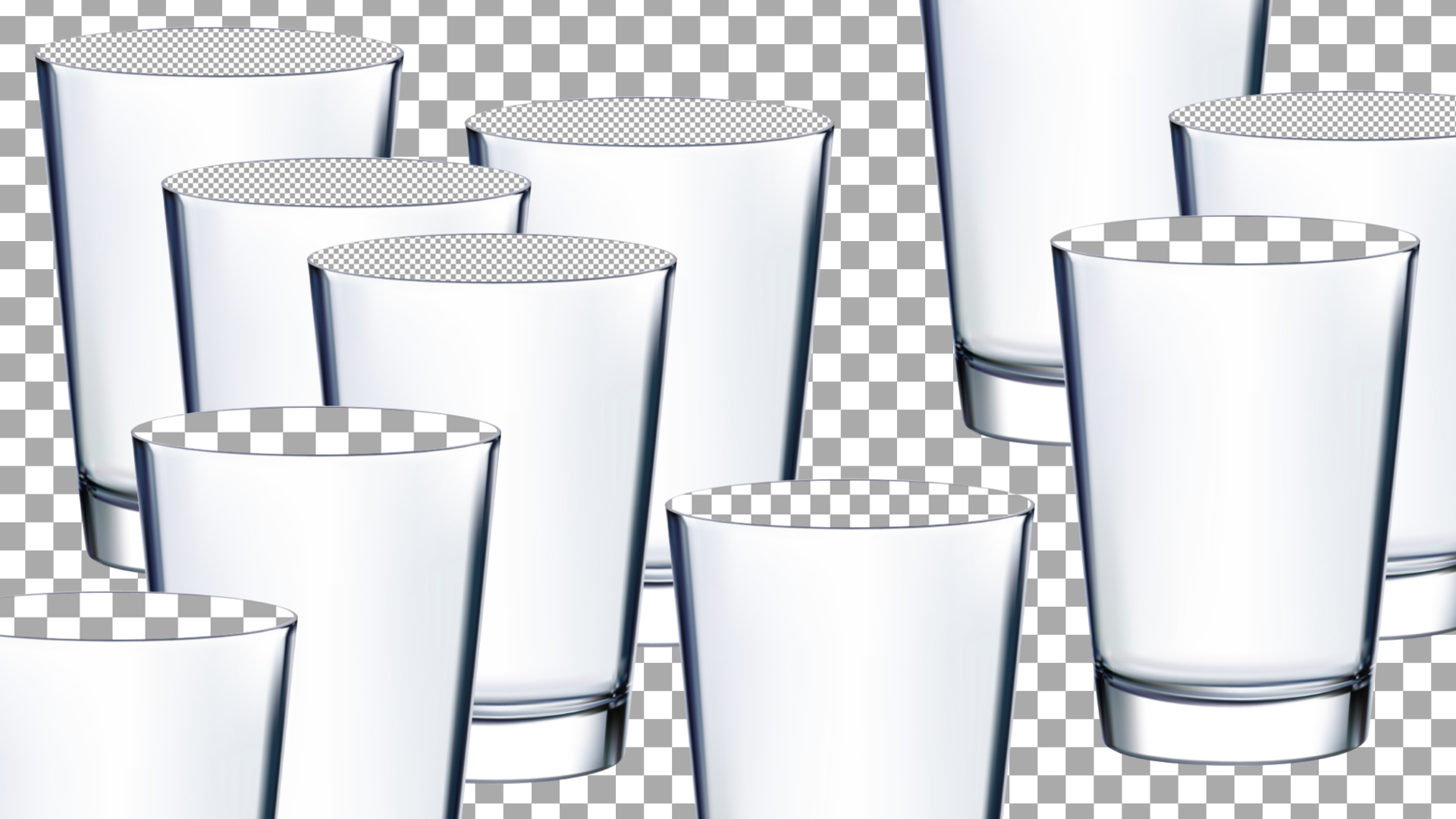 Sound Design: Gahyae Ryu
Interface Visual Languages 03—INSTACOLOR
— Thesis Project
— Web

One color varies depending on filters. Depending on Instagram filters, several colors appear in one similar tone. In the distant future, Instagram could be a company that leads color trend and sets up a standard color system. This speculative website provides people with the colors that have been adjusted by Instagram filters.