EMART Campaign 2022
— Lettering

The title was designed for EMART's year-end campaign in 2022. The iconic EMART bag was used as an illustrative element and the sparkling graphic motif was used as a counter on the letter forms.





Client: SPG&FLWR
Photography: Min Gaeul


Converse Campaign 2022
— Lettering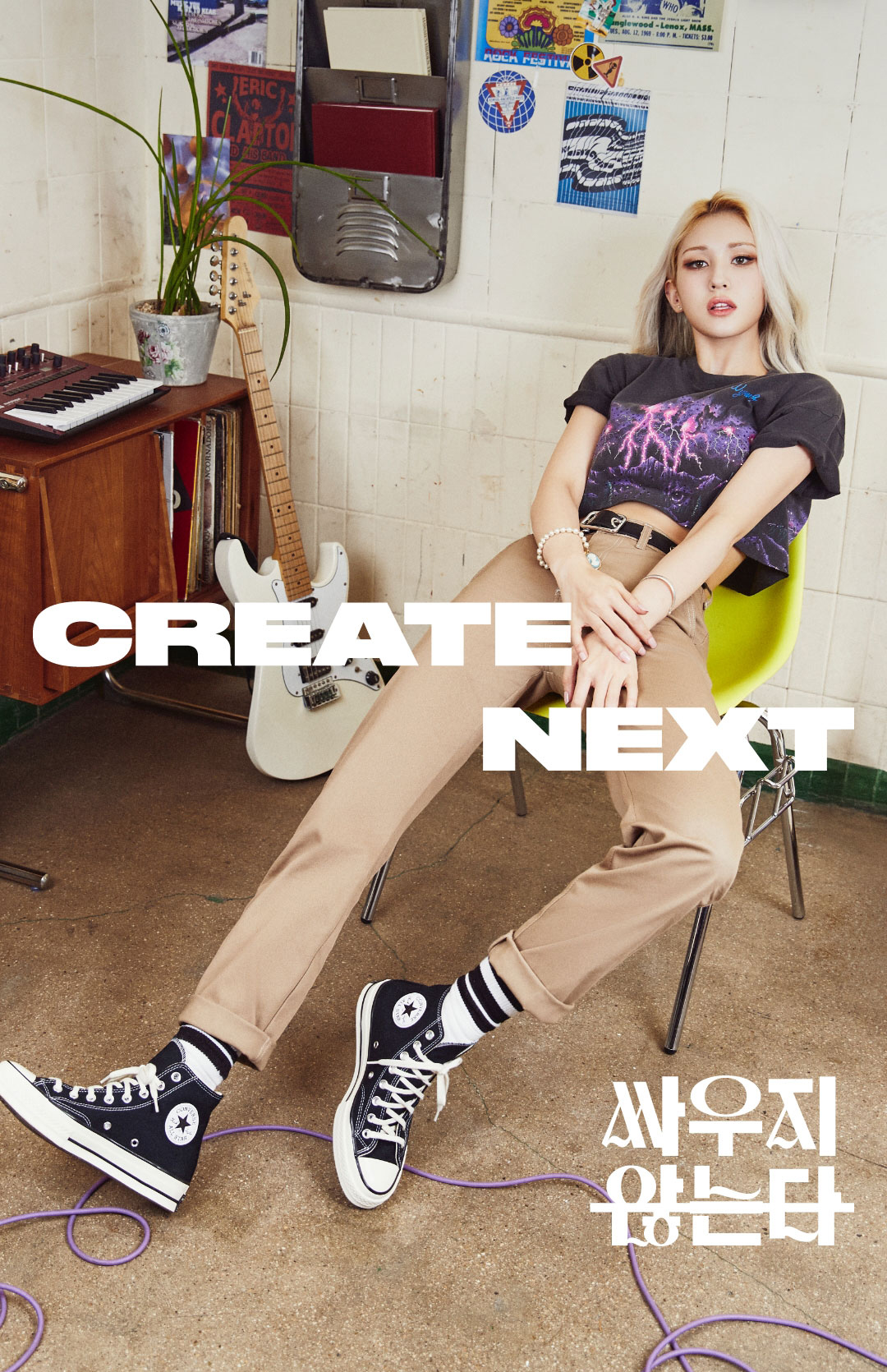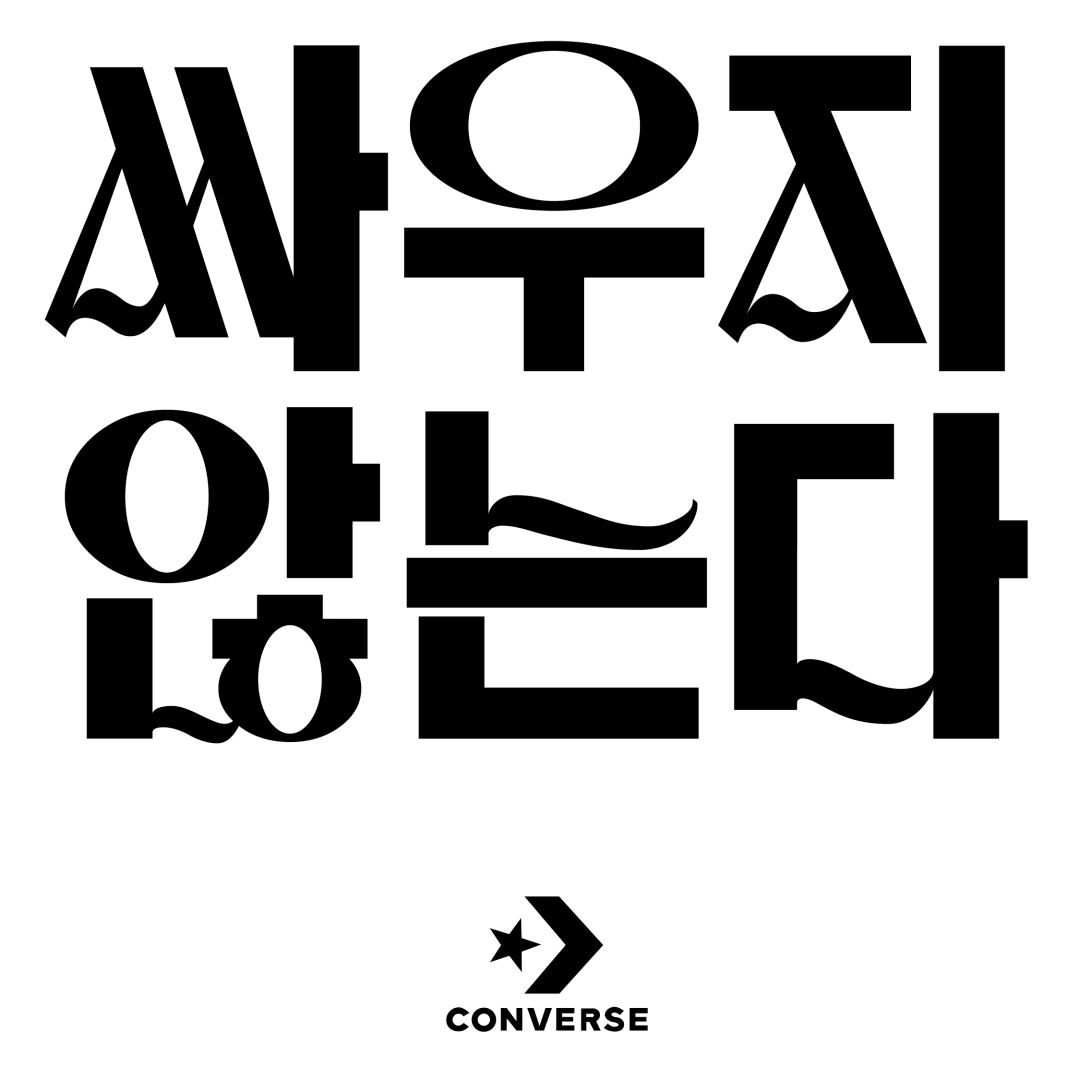 Client: (UN)OFFICIAL OFFICE
Converse Korea


Han, geul
— Poster, Lettering

This self-initiated project includes typographic excerices using characteristic elements extracted from the flag of South Korea known as the Taegukgi. A new flag, banner poster, and lettering were made to celebrate Hangeul Day in South Korea as an outcome.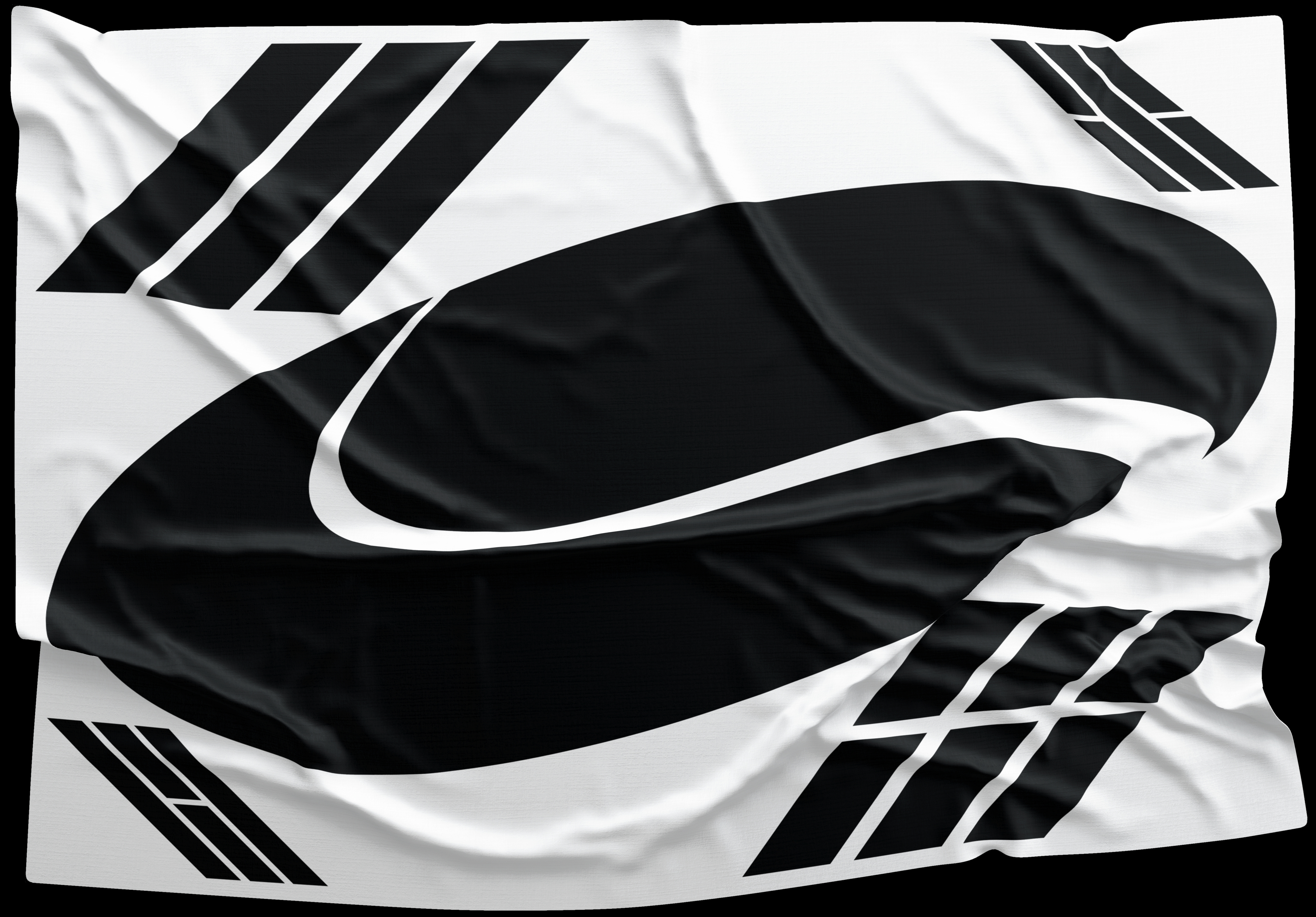 Elephant

— Typeface
A heavy-stylized headline typeface with quirky characters.
Piet: Geometric Lettering
— Lettering

Each geometric unit was combined in different ways to make English alphabet characters. Colors and half tone textures were applied after making the letter forms.